Next Date:
Repeats every day 3 times.
Location:
1538 Ninth Street, NW Washington, DC 20001
Building:
Carter G. Woodson Home National Historic Site
Details: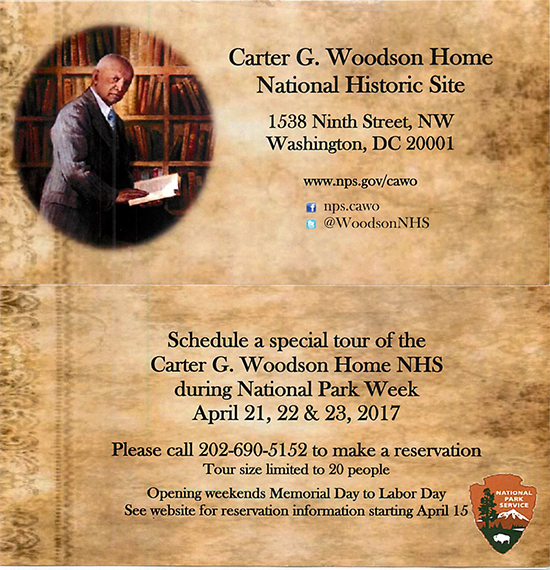 Schedule a special tour of the Carter G. Woodson Home NHS during National Park Week. April 21, 22 and 23, 2017. Please call (202) 690-51582 to make a reservation. Tour size limited to 20 people. Opening weekends Memorial Day to Labor Day. See website for reservation information starting April 15.
http://www.nps.gov/cawo