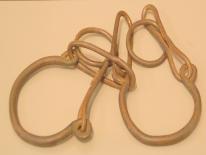 Last Date:
Building:
Office of Tax and Revenue
Room:
3rd Floor Conference Room
Details:
Join the DC Office of Public Records and the Office of Tax and Revenue for this second annual DC Emancipation
Day Lunch and Learn event, as they present author, historian, lecturer, researcher and scholar of the African
diaspora, C. R. Gibbs. In this fascinating presentation Gibbs will uncover stunning new information about
the institution of slavery in the nation's capital as it existed when Solomon Northrup, a free man, was drugged,
kidnapped, and sold into bondage in the deep south. Illuminating long forgotten places and personalities,
Gibbs will unvail the largely unknown story of Northrup's return to the District to seek justice; and
assess the impact of Northrup's story in his own time and the seldom heralded role his horrifying
experience had in galvanizing national opinion in favor of emancipation.
Get a new understanding and perspective of the academy award winning movie - "Twelve Years A Slave";
learn about slavery, and the struggle for freedom, justice and equality in the nation's capitol.
Bring your own lunch.
Cost:
FREE AND OPEN TO THE PUBLIC
Ward:
Ward 1
Ward 2
Ward 3
Ward 4
Ward 5
Ward 6
Ward 7
Ward 8